Ethics Disclaimer: Fotisi utilizes the archiving service (Archive.today) that is mentioned or is a subject of in this article.
The Pennsylvania based cloud computing company Linode is terminating the account used by the well known online archive service Archive.today. You may know them by a different domain extension like .fo, .li, .vn, .md, .ph or .is. The service allows individuals to capture and archive entire web pages and has been used in large by independent journalists and media websites.
The news of the Linode account termination came with a late night tweet from Archive.today, "Almost Streisand: Zuck DMCA'ed our DNS server at Linode (DigitalOcean withstood)." A screen capture of a conversation between Archive.today and a Linode Trust & Safety Team associate was included (Below).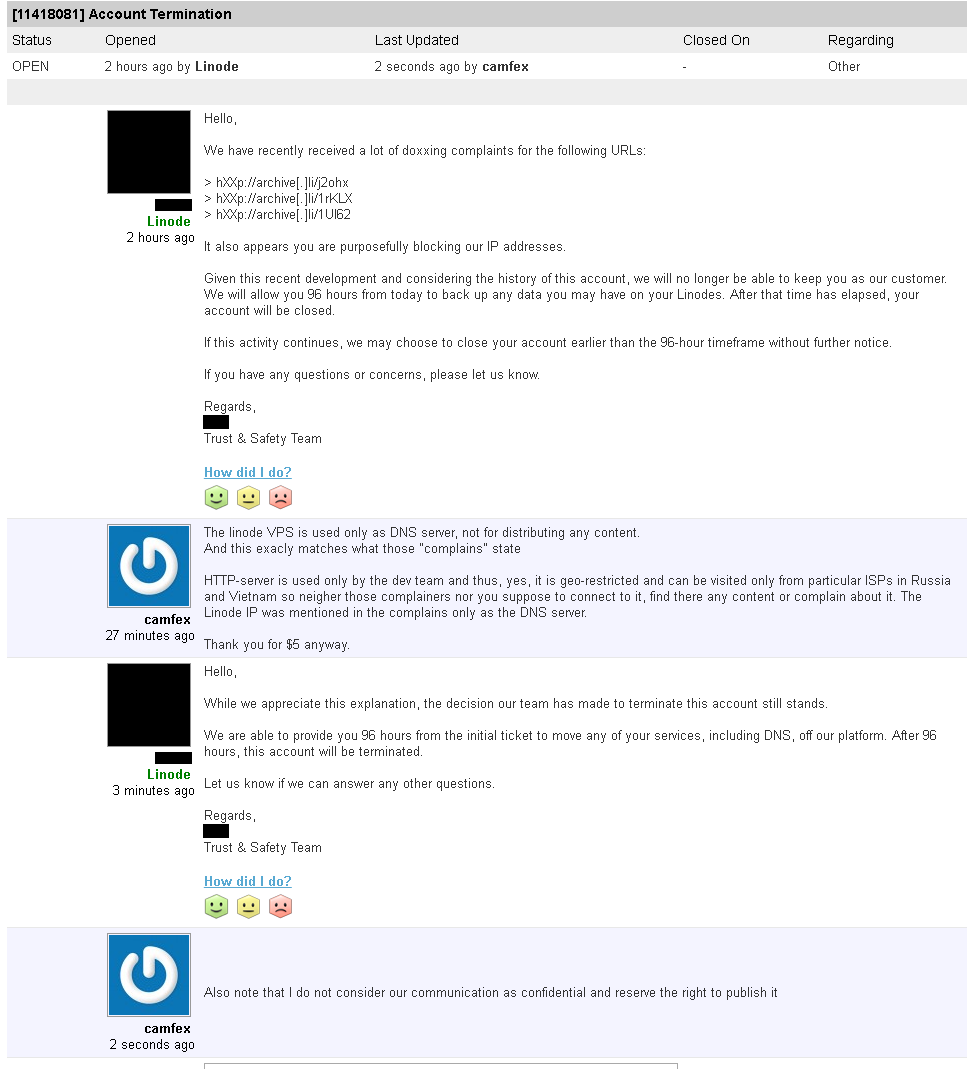 The archive service used Linode for general DNS services and for a few projects with limited private access.
According to an administrator at Archive.today, several of the services they utilize have been constantly spammed with computer generated messages sent by the digital risk management platform RiskIQ. Sent on behalf of the social media megacorp Facebook, the messages highlight urls to archived pages that they want taken down for, "storing targeting doxxing materials."
The admin asserted, "Those are usually ignored as there is nothing serious, not even a copyright violation, just Linode got tired receiving the messages."
When asked about their take on the incident, "I would say it is a common pattern to utilize petty-bourgeois fears and lazyness of those small services to get something removed from the Internet. Usual tactic of trolls (for example https://twitter.com/archiveis/status/698708729999552512). What seems remarkably in this incident, is using the same tactic by the 'big guys' and that it works for them well, cheaper and faster the legal procedure."
Linode was contacted for comment on the account termination decision made by their Trust & Safety Team. They responded back to Fotisi not wanting to talk about that account.
Copyright © 2019 Fotisi. All Rights Reserved.